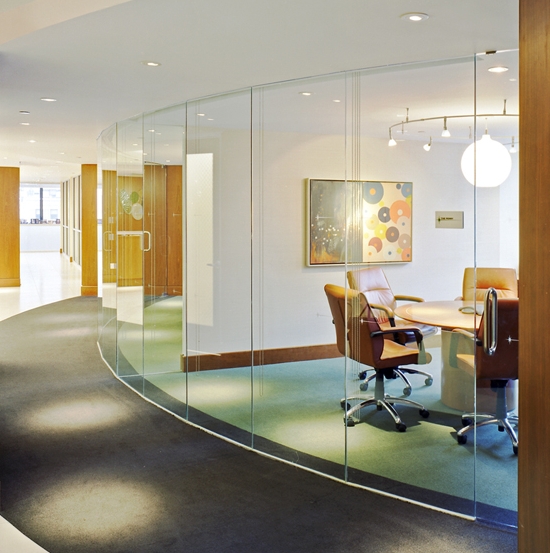 CLIENT: GREENLIGHT CAPITAL, LLC
PROJECT: Headquarters - Phase 1
New York, NY
DESIGN:Tuller/McNealus/Feld
ARTISTS: Collection includes works by Brian DuPont, Mariella Palmer, Joel Logenecker and Eun Young Kim.
ROLE: Art collection advisor
DATE: 2009
The handsome offices at Greenlight Capital presented a fitting setting for a collection of contemporary art. A combination of modern and traditional materials such as glass and neon lights and dark woods were used throughout a space that took its layout from the geometry of the circle. The geometry within the collection of abstract paintings and wall installations created a lively work environment reflecting the energy of the firm.